For renovations and new builds
Clean solution: hansgrohe sBox for the bath tub
The bath tub is a relaxing oasis. A retreat for your customers, where they can enjoy a revitalising break. Uncluttered, beautiful bathroom design is gaining in popularity. The practical sBox bath tub hose coiling system makes sure the shower hose is out of the way when the bath or shower is in use. For more room to move and bliss in the bath tub.
All-in-one system for a time-out with no visual or tactile issues
The sBox bath tub pre-fab set is an uncluttered solution for renovations or new builds. It requires little space and delights professionals and customers alike. The benefits include:
Attractive look in the bath tub, as the shower hose vanishes out of sight in the bath tub rim, where it is coiled up and awaits its next use.
The hose can be easily and quickly pulled out in bath tub shower combos, with little traction or holding force required.
For convenient operation of the hand shower at all times, with an extra-long hose (1.45 metres).
Can be placed anywhere on the bath tub rim or tiled surface.
In two attractive flange designs, with smooth, easy-care surface finishes.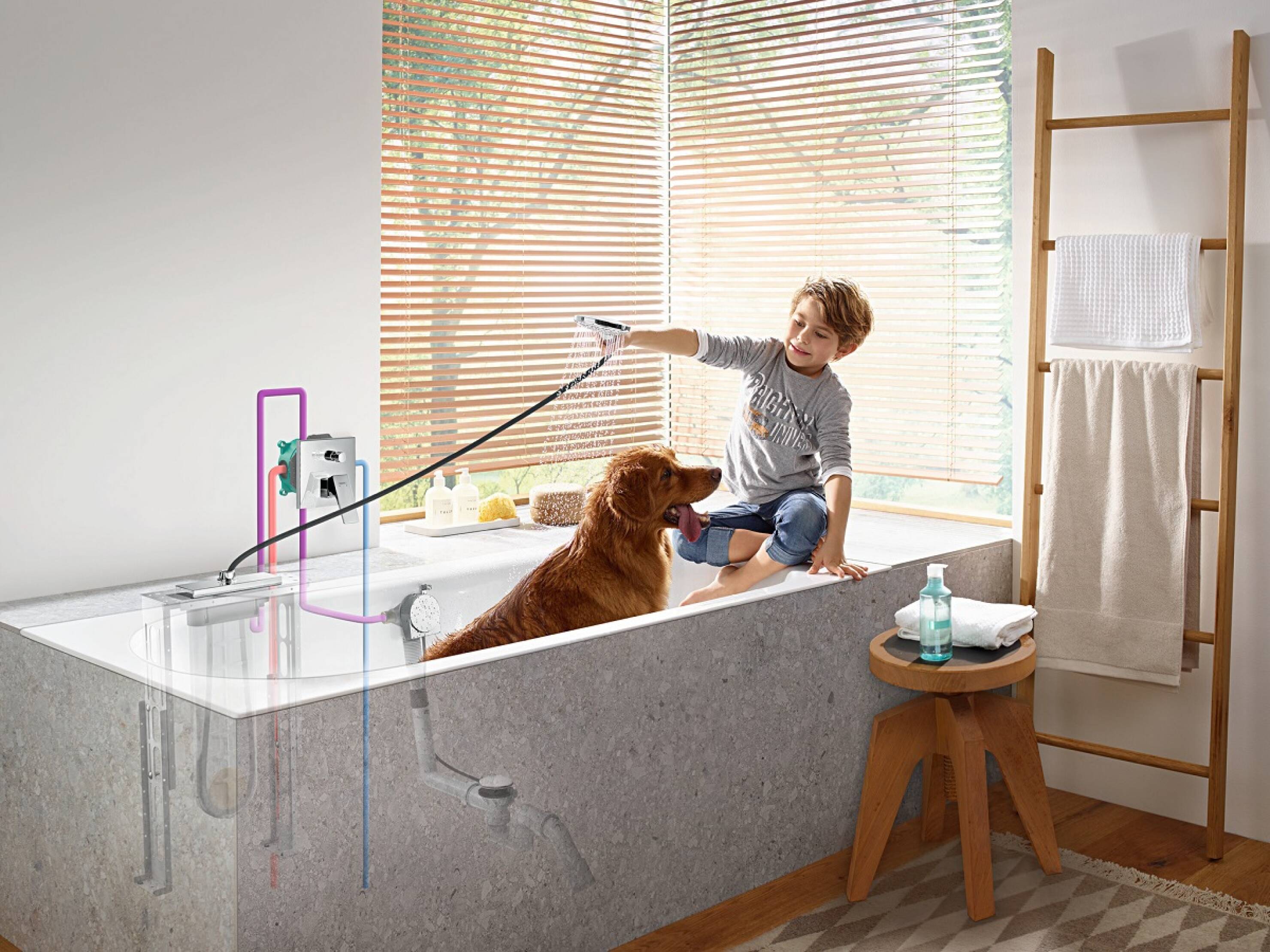 High-quality easy-to-install basic set
The new hansgrohe coiling system is fast, convenient and safe to install. As a professional, you will love the optimised installation method: In a two-step process with the basic and pre-fab set, the sBox bath tub is fully integrated into the customer's choice of the bath tub rim or tiled surface, where it takes up little space. The sBox bath tub is universally compatible – the only prerequisite is that the bath tub rim is wider than 71 mm. After installation, only the metal flange is visible from the outside. Your customer will appreciate the extremely low maintenance requirements. And you'll appreciate the lack of complaints.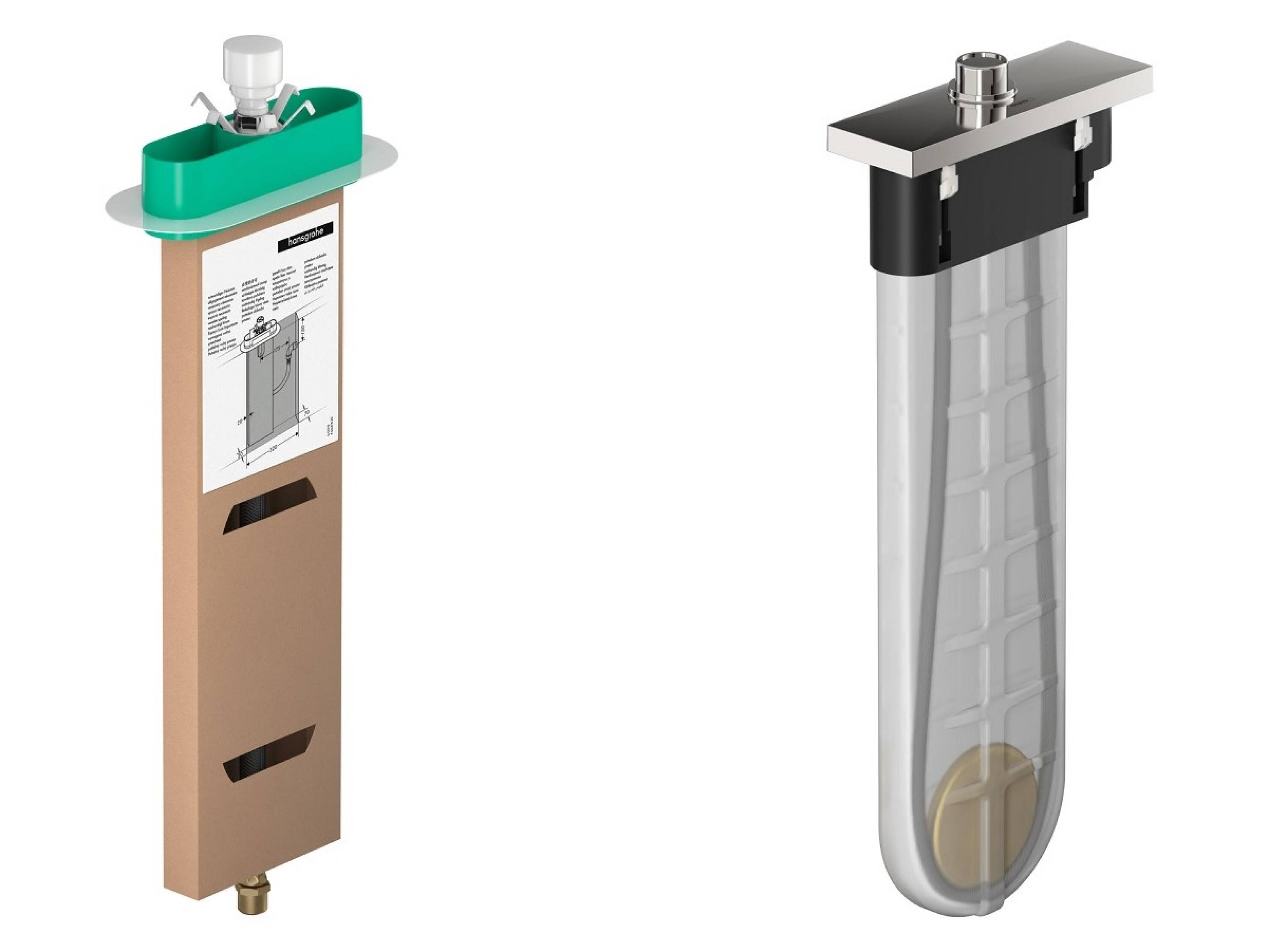 For a more attractive and customised bath tub design
You can offer your customers two attractive flange designs: rectangular or oval, depending on the best match for their bathroom taps. Combining this with a concealed installation pre-fab set can further increase the freedom to move. Your customers can pick their chosen shower separately from the vast hansgrohe hand shower range. 
hansgrohe sBox bath tub: easier to handle in the bathroom
The closed sBox bath tub system is here to replace the old Secuflex bath tub system in concealed bathroom installations. The sBox bath tub has made many impressive improvements on its predecessor. For example:
30% longer hose extension
50% less traction
60% less holding force