High-quality, sensual, award-winning
Rainfinity by hansgrohe: the new dimension in showering
Rainfinity is the name of the new shower range, which is already causing quite the splash with design lovers. It has only just been launched and yet has already won awards. Innovative jet types, such as the micro-fine PowderRain, transform showering into the ultimate in indulgent spa experiences. Rainfinity is sure to impress even your most demanding customers. You will be glad of these attractive display products – and their huge sales potential.
Modern installations for the ultimate multi-sensory indulgence – your selling points
Top-quality innovative showering products: Features such as a shoulder shower, trendy shelves, innovative spray surfaces and the ability to tilt the overhead shower make Rainfinity the innovative system for all-encompassing comfort in the shower.
Showers for sensational deep relaxation: Ultra-quiet PowderRain shrouds the showerer in the finest micro-droplets from head to toe – for high-end experiences.
Rainfinity cleans up at award ceremonies: In 2019, the hansgrohe shower range won the iF GOLD AWARD, the Red Dot: Best of the Best and den Iconic Award: Innovative Architecture. Best of the Best. The shower range is a sensation and a thrilling trendsetter in minimalist bathroom design – and your golden ticket to making more sales.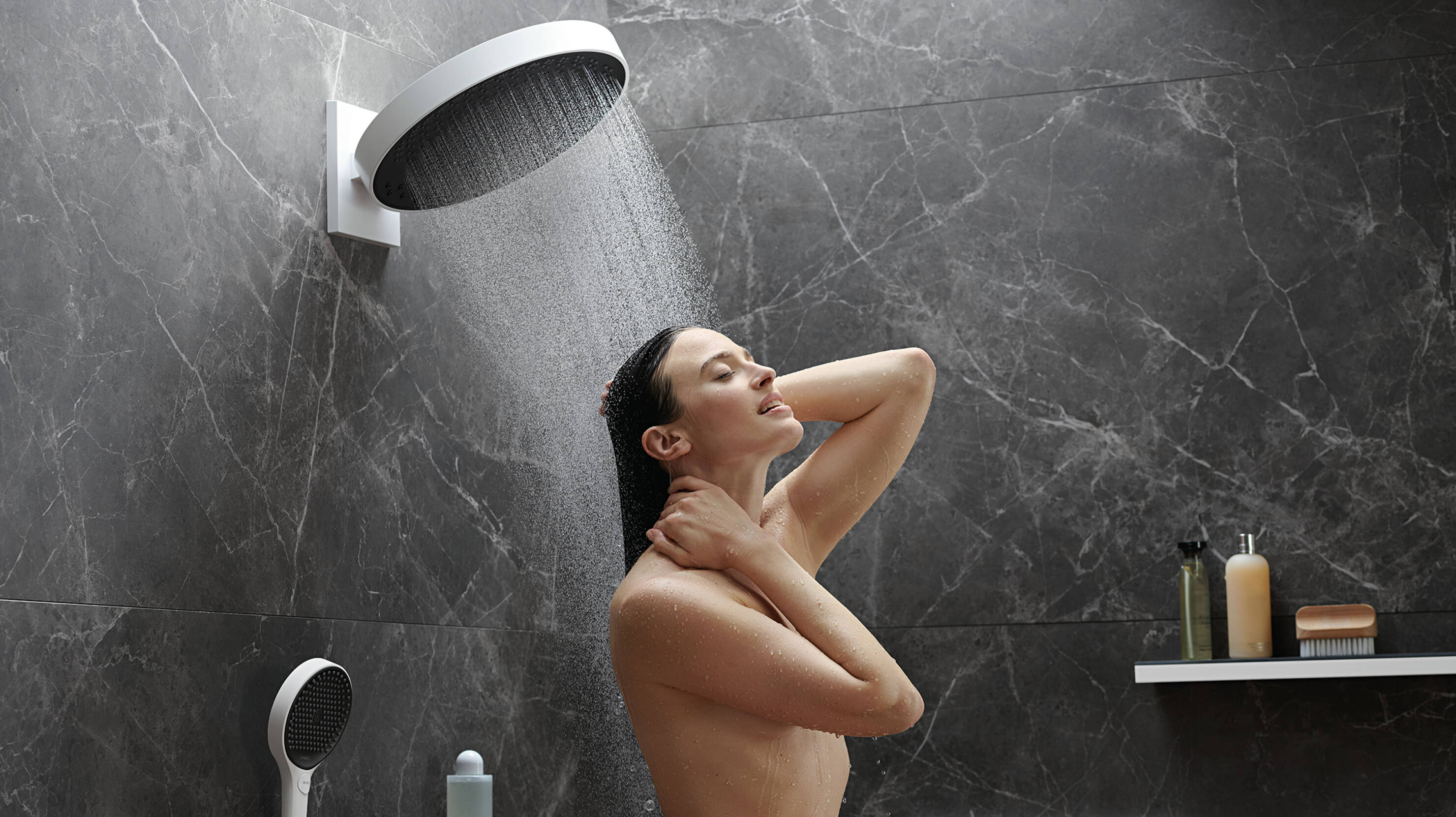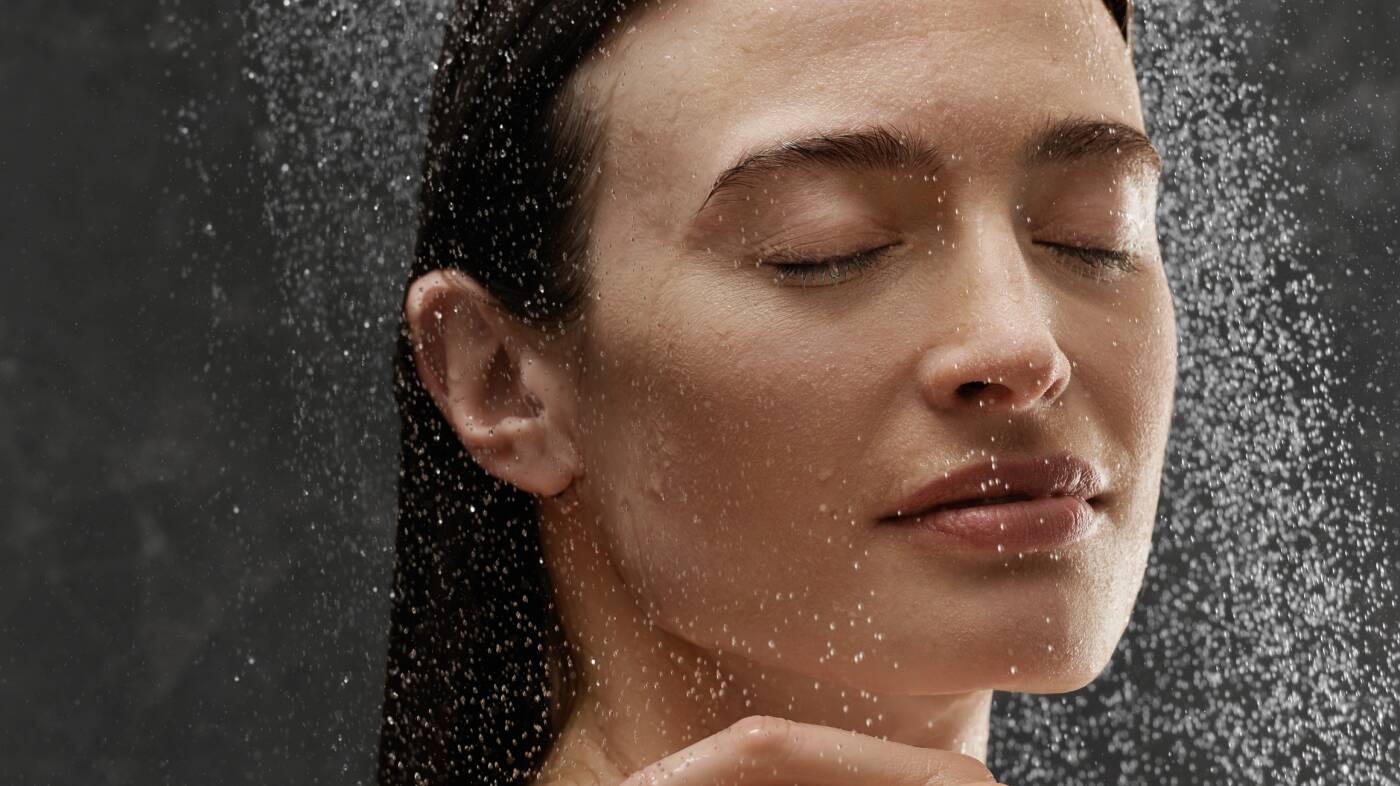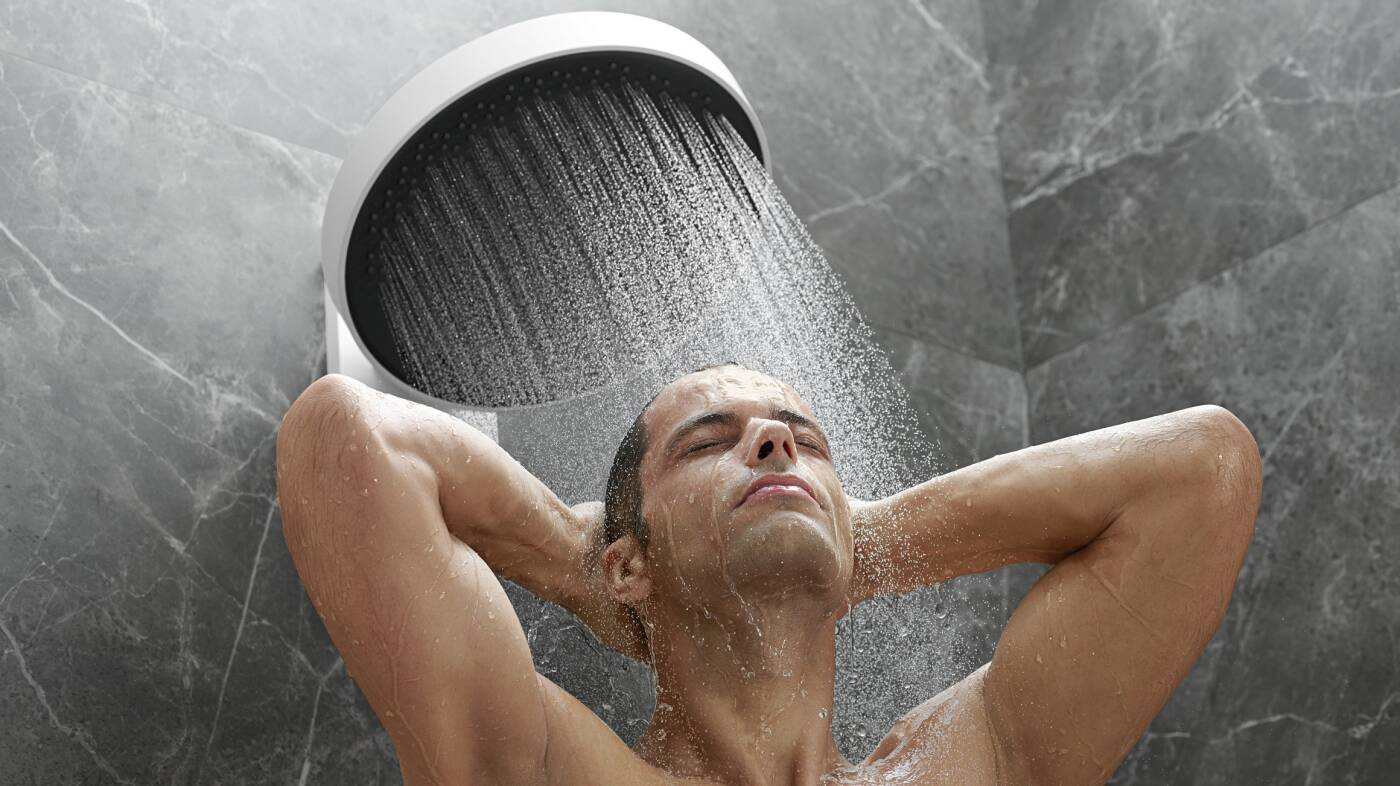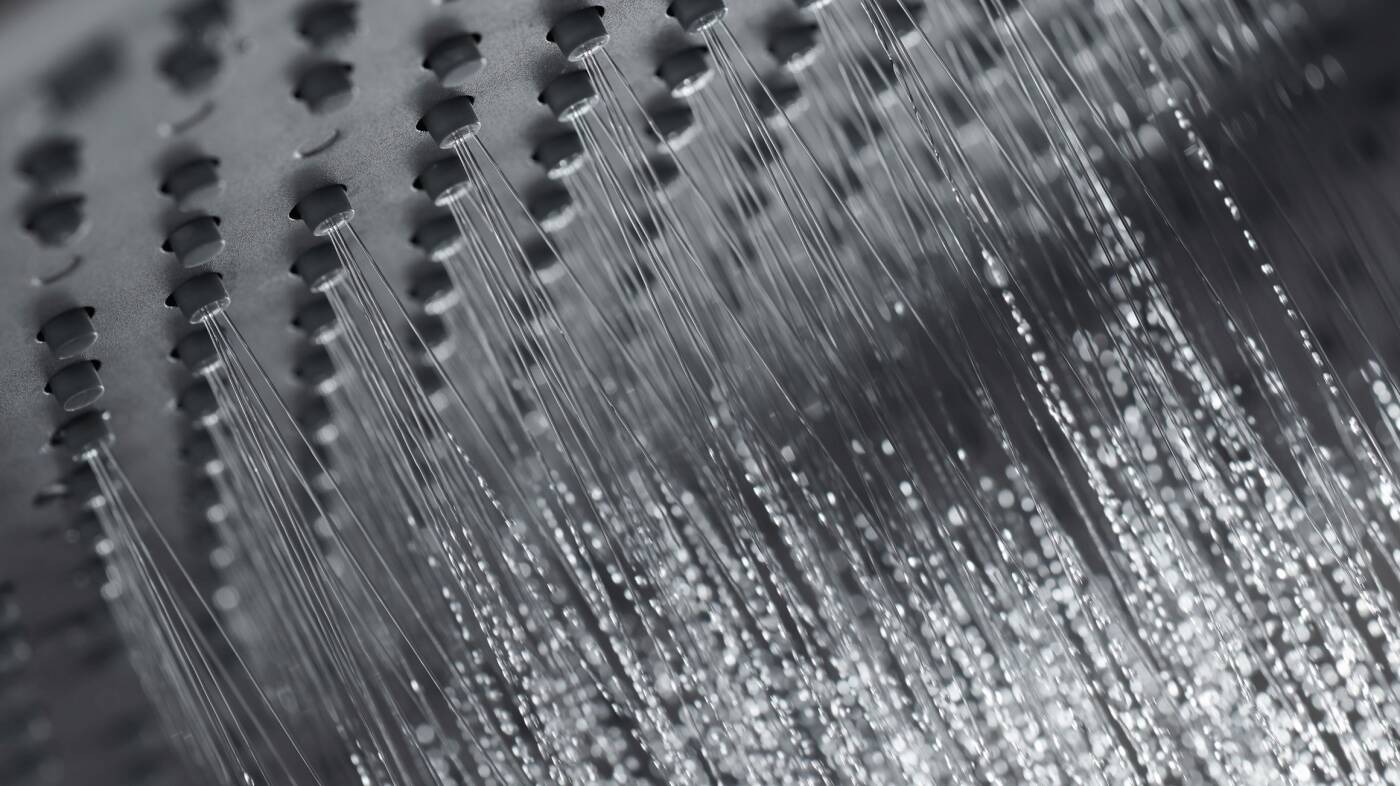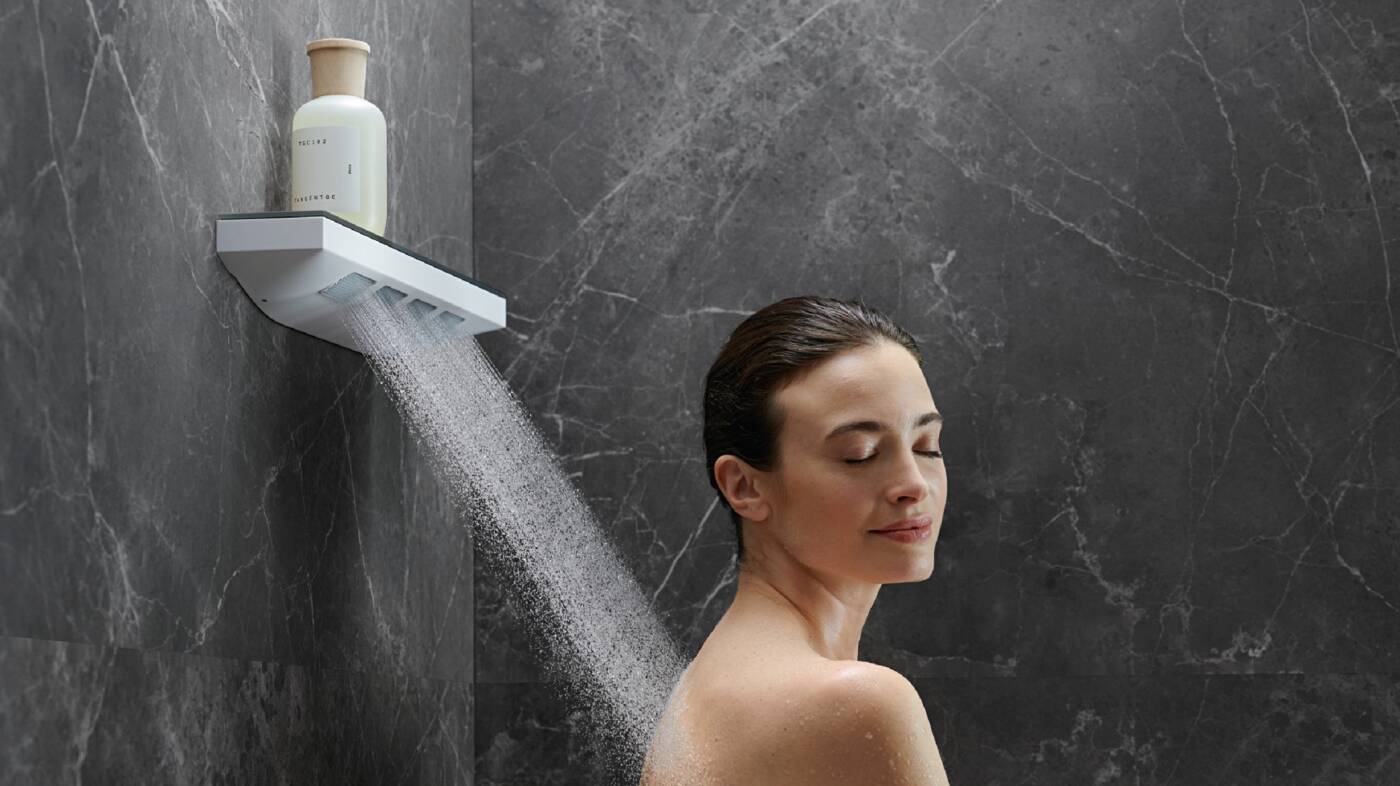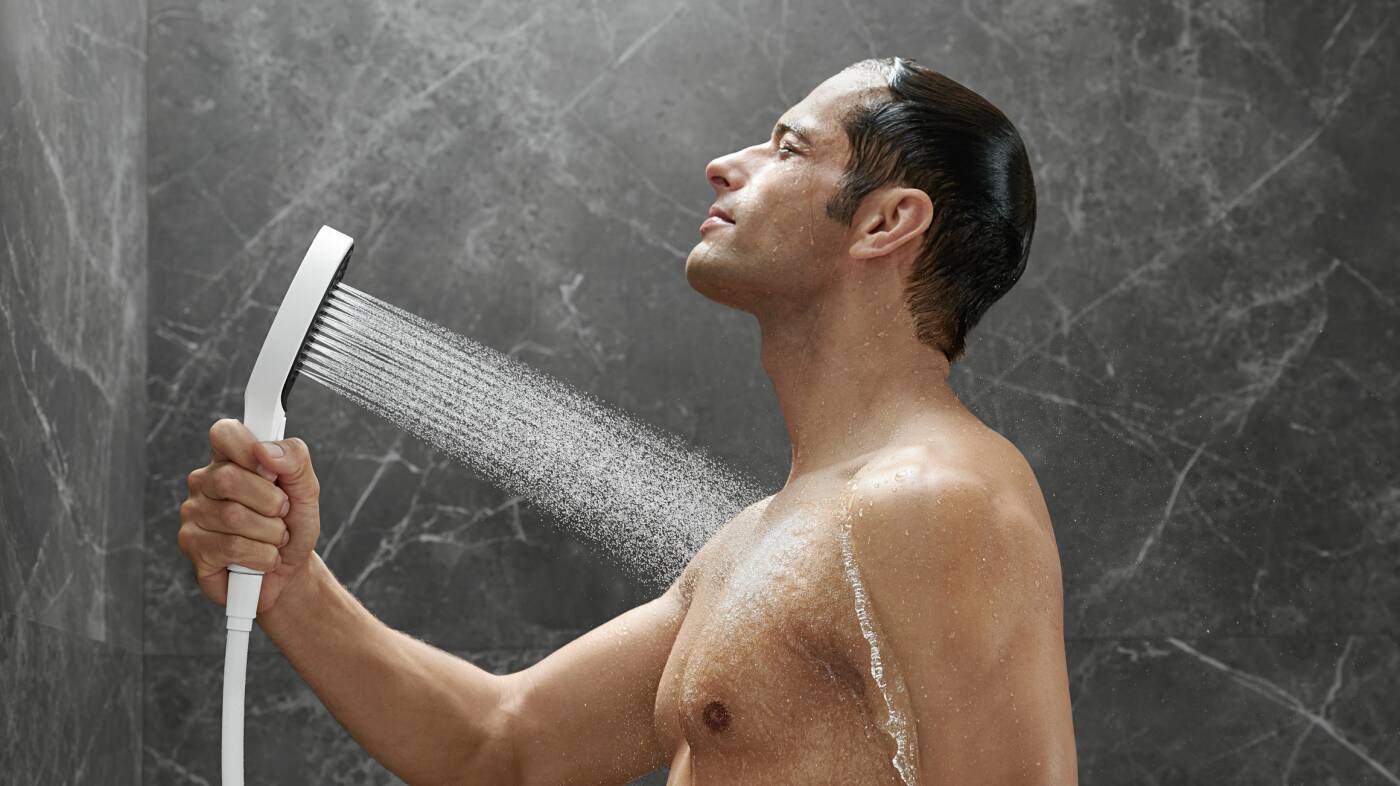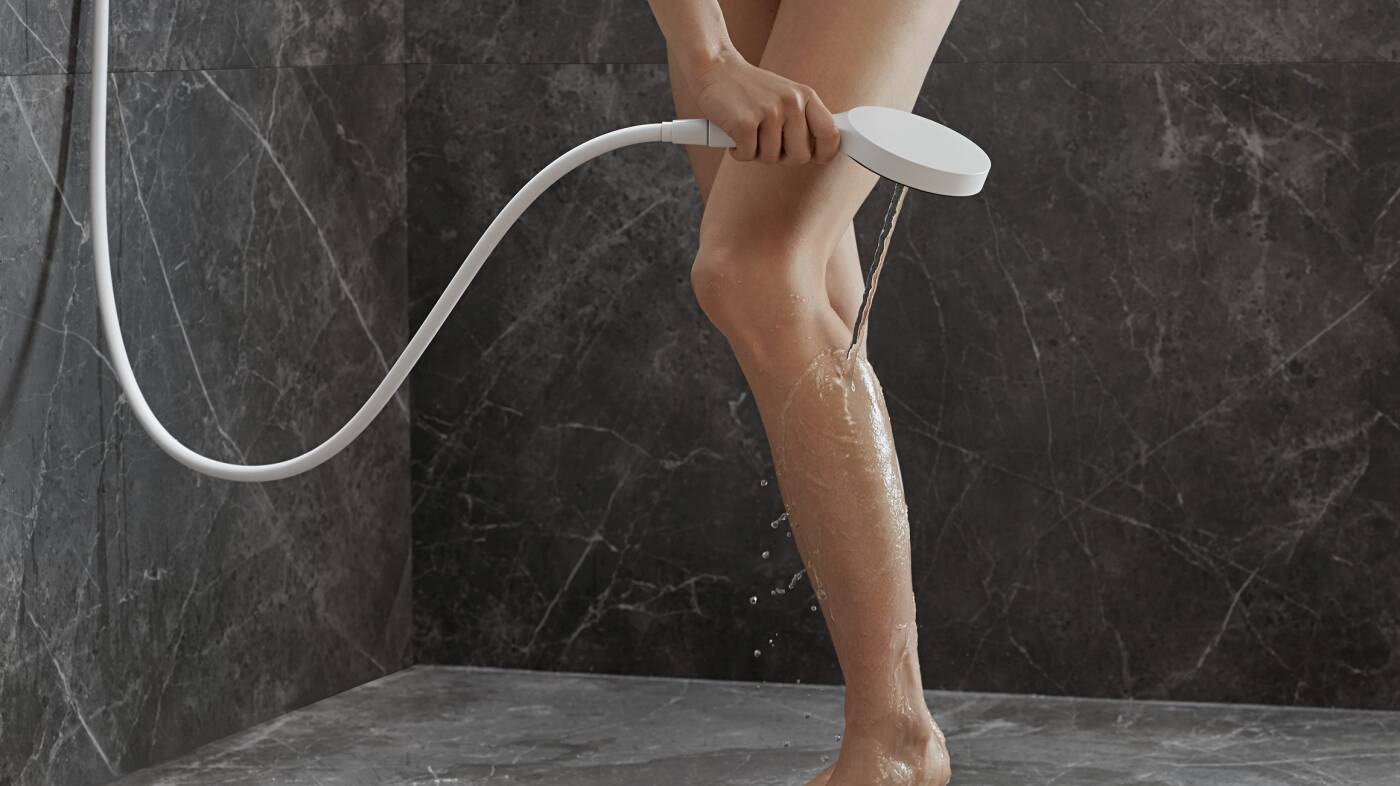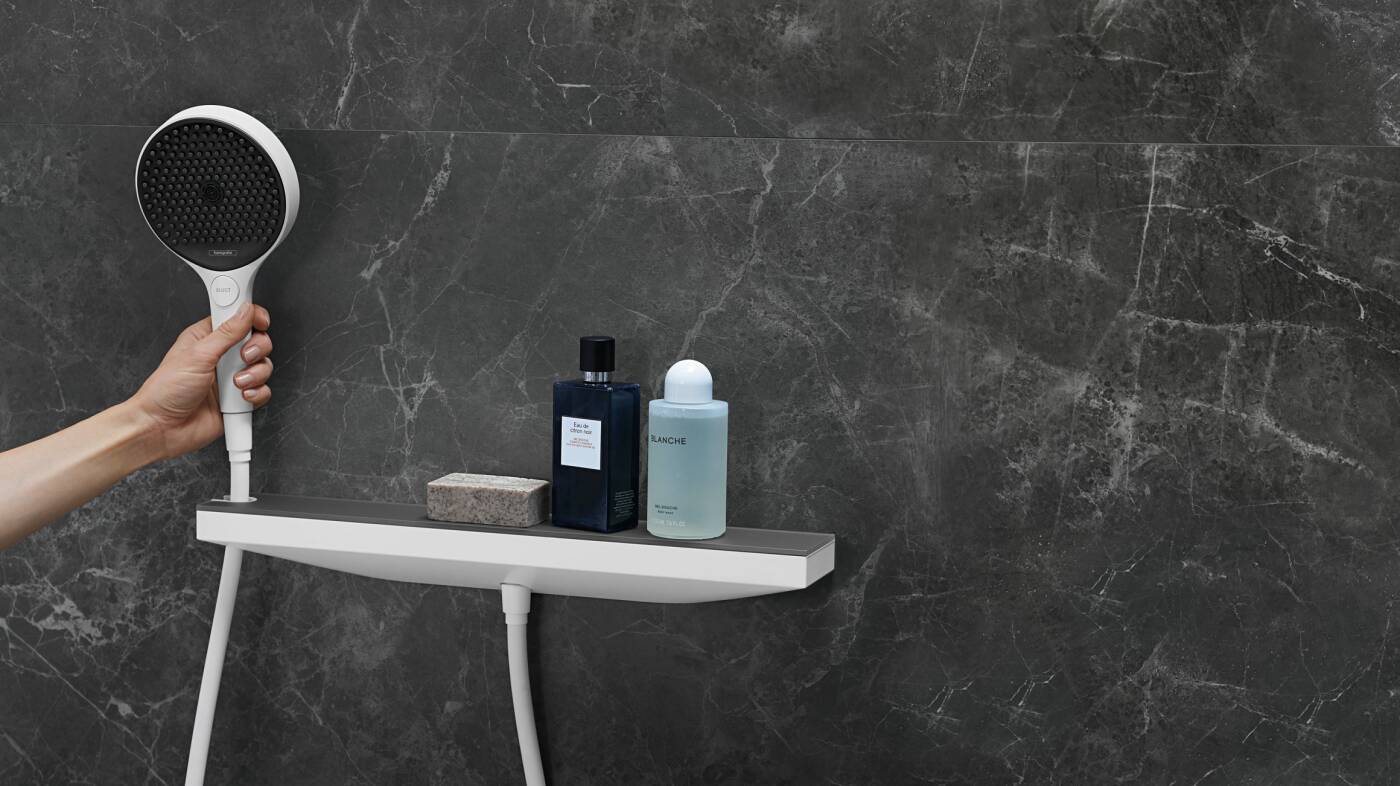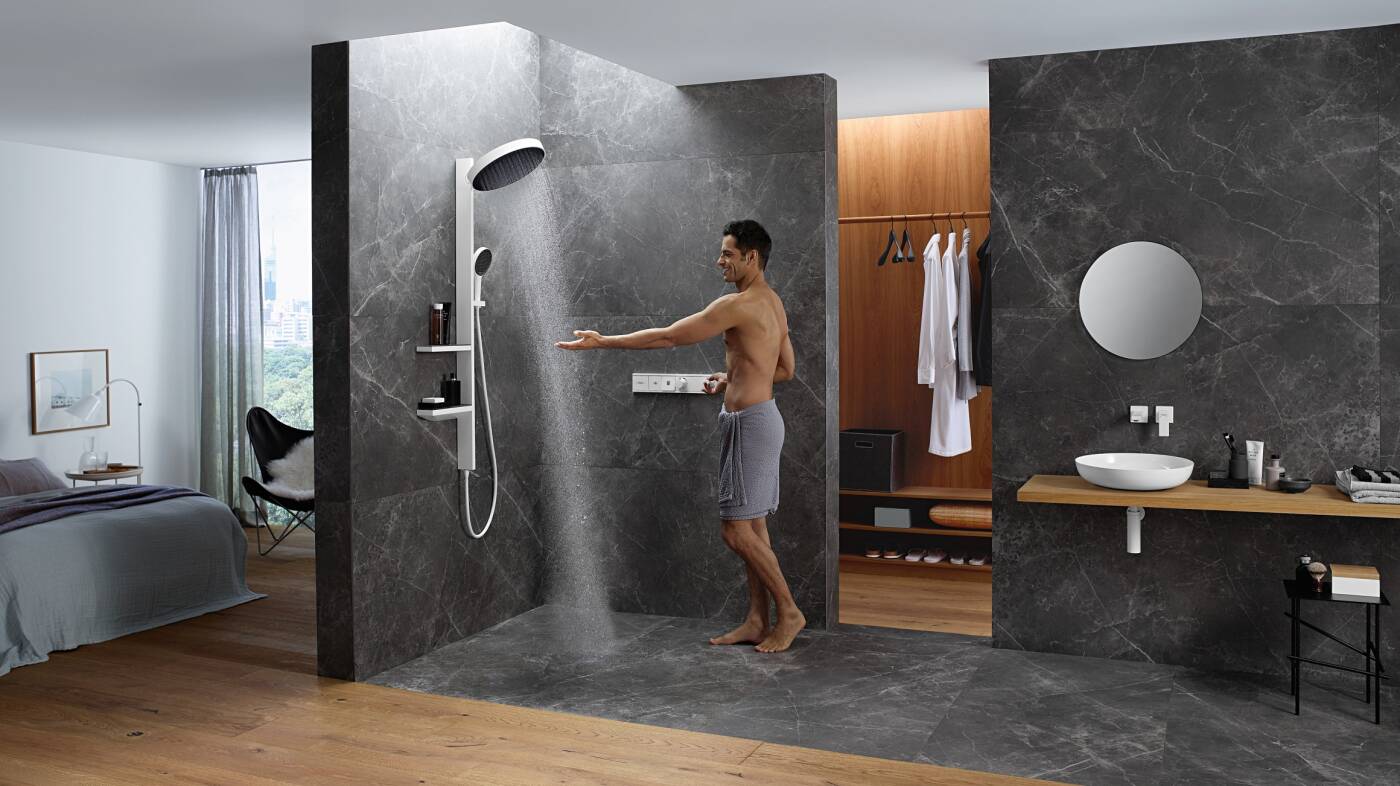 High-contrast shower products for a highly modern twist
With modern, vibrant surface finishes and subtly textured spray discs, the large Rainfinity shower brings more cosiness into the bathroom. It comes in matt white and chrome, with the light frame creating an elegant contrast to the graphite-coloured spray disc. If your customers prefer a splash of colour in the bathroom, show them the distinctive FinishPlus design, available in numerous colour schemes. The round, 3-jet Select hand shower is blissfully large with a diameter of 130 mm, and its angle can be adjusted in the new bracket. The manual shower in a geometric shape features a beautifully purist design. We also supply porter and shower sets. The face and hair stay dry when showering under the wide shoulder shower with PowderRain. With a shelf made of safety glass.
Rainfinity – a new archetype of design in the bathroom
The overhead shower features a wall connection for flexible angle adjustment, eliminating the need for a shower arm. Showering is now an all-round indulgence with the new outlet design and the inwardly curved spray surface. The metal spray disc is available in diameters of 250 or 360 mm. The showerpipe is a highlight in all interior design styles. Flat safety glass shelves impress users with their minimalist design and practical functionality. This shower system is easy to install with the right basic set. The RainSelect concealed thermostats can control two to five consumers.