Faster, smarter, more flexible
The future is the iBox universal 2
Installation is now twice as fast with the new iBox universal 2 and pre-fab sets than it was with the previous model. It combines the proven advantages with plenty of new properties and additional uses. So you can do your job as accurately as possible in no time at all.
Efficient installation offering maximum flexibility
The latest evolution of the iBox universal draws on years of experience with over eleven million installed products and continuous feedback from specialists and planners. As a result, the iBox universal 2 enables fast, less complex installation. It combines the proven advantages of its predecessor with plenty of new features you won't want to be without.
iBox universal 2: the advantages at a glance
Fully trustworthy. More than 22 years of experience have been used to create a new masterpiece for concealed installations offering maximum efficiency.
Simple, safe, and space-saving. The new iBox universal 2 reduces complexity, can be used universally, and enables time-saving and error-free installation.
Flexibility. Even more installation options.
The future is here. The new iBox universal 2 also provides a platform for digital showering and sets the scene for your customer's future shower solutions.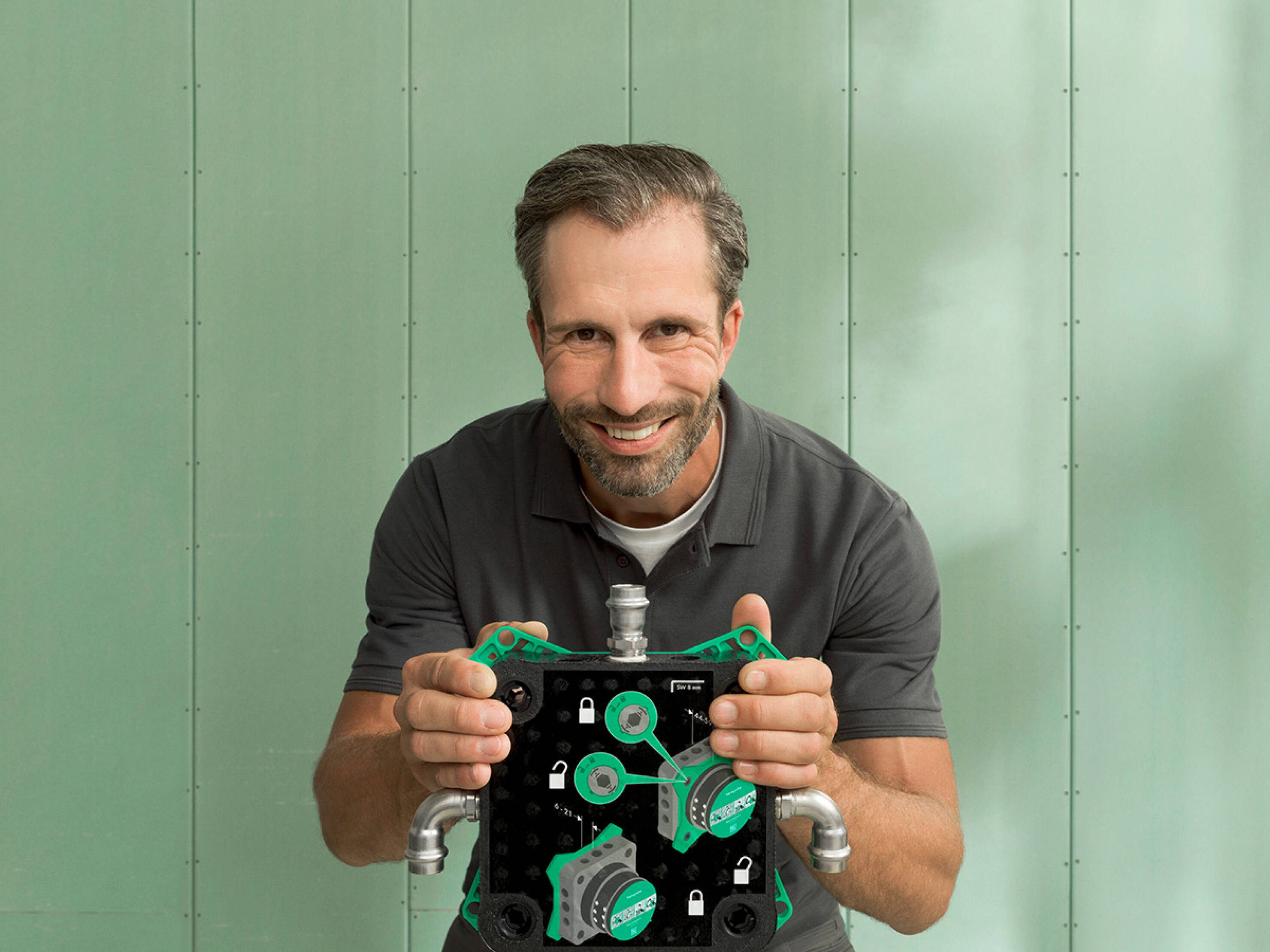 iBox universal 2 base set in detail
Experience the new masterpiece for concealed installations in the video
Simplify your installation work
hansgrohe launched the iBox universal – a universal base set for concealed installation – more than 20 years ago. Now it's time for the improved generation of that successful product. The iBox universal 2 is even more precisely tailored to the needs of bathroom experts than its predecessor. Let's head for the future together with this ultra-efficient product.
Better and more varied installation options through intelligent details
The hansgrohe developer team had one main focus: The new base set needed to make work easier for our specialist partners. The result? Concealed installations are now even easier, safer, and quicker for you. But what about customers? They can choose pre-fab sets in various colours and shapes – and get slimline designer units for the shower and bath tub for maximum control of their desired number of functions. The iBox universal 2 can be used with all existing and future pre-fab sets from hansgrohe and AXOR and is even compatible with digital shower solutions. An adapter plate is required for older ranges. This needs to be ordered separately.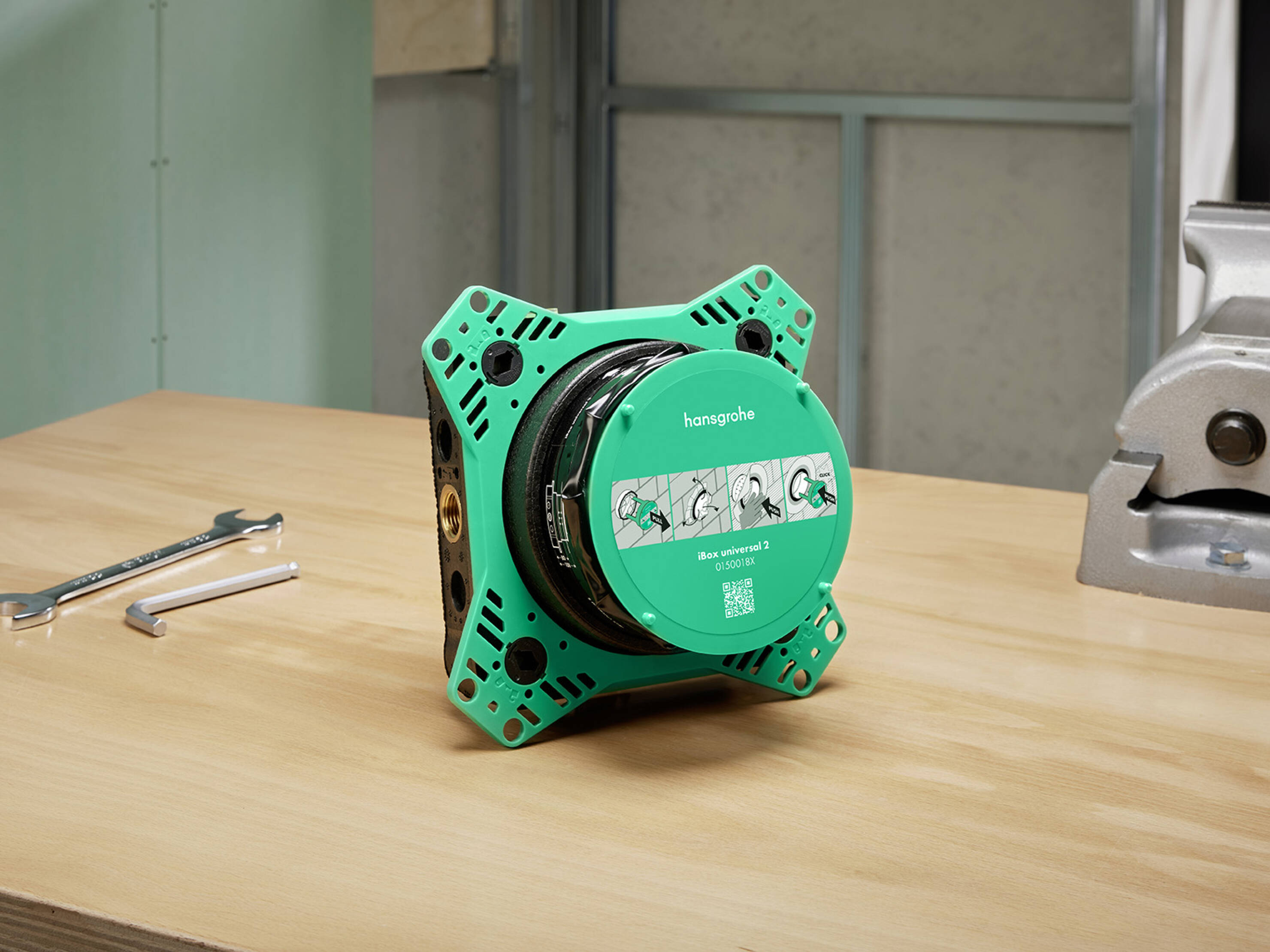 The perfect interplay: new pre-fab sets for iBox universal 2
Once you have successfully installed the base set behind the wall, it's time for the design highlight to be installed in front of the wall. Two new hansgrohe ranges of pre-fab sets ensure soothing showering experiences on a whole new comfort level as well as more safety and flexibility in the bathroom. You can simply install the ShowerSelect Comfort concealed thermostat or the DuoTurn concealed mixer on the iBox universal 2. Your customers will be thrilled with the design upgrade and intuitive handling.